PERSONALIZED PLAYING CARDS: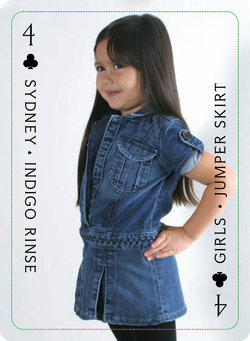 The use of personalized playing cards as a medium for a company's promotional activity has long been in use in the business industry, although only quite a few understand their significant advantage in making an effective and lasting marketing impression with the end-client. There have been a lot of modifications implemented in customized playing cards and with the help of up-to-date digital printing method, the present customized playing cards are more durable and the special materials used for printing the design is less prone to ordinary wear and tear, which is the downside of customized playing cards in the past. With all of these advantages, there is no reason why customized playing cards will not be effective in promoting your business. So, if you are still having doubts with regards to the benefits you can enjoy and how you can make use of customized playing cards as an effective media in business promotion, take a look at some of the promotional ideas you can integrate using customized playing cards. There are several promotional ideas for personalized playing cards.
Aside from the ordinary use of playing cards, by customizing them, you now have a powerful tool in your hand when it comes to promoting your business. Instead of using coupons, fliers, leaflets, posters, banners and brochures as your advertising material, you can make use of personalized playing cards as your personalized portfolio. A deck of cards consists of 52 cards. This will allow you to promote your different services or products on each card by putting individual images and company slogans.
Another excellent promotional idea for personalized playing cards is by using them as your vehicle in letting your customers about your new line of products. This is a very clever way to individually promote your line of products or services at a very cost-efficient approach. You can easily impress upon the consciousness of your customers your new products by putting each of your product's images on the back of each individual card. You can also use it as a promotional gift to customers who will purchase a certain product from you. This will also serve as an excellent promotional item or gift for loyal customers.
If you are in a tourism business, personalized playing cards are an excellent promotional vehicle. You can use the back of the cards to place images of the destinations your company is offering in your travel packages. Hotels oftentimes use customized playing cards as a way of promoting their new rooms and accommodation packages to tourists and would-be tourists by placing pictures of their hotel rooms along with information about their accommodation package and some informative trivia about the establishment.
There are plenty of promotional ideas you can implement using personalized playing cards. Not only can they provide you with a cost efficient advertising approach, but they are also very effective in establishing your company name and/or brand in the market. With their durable features and excellent designs patterned next to your company requirements, customized playing cards are certainly one of the most effective marketing approaches for your promotional activity.