WEDDING FAVOR CARDS: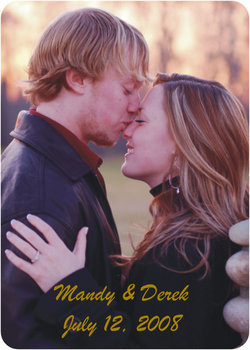 While planning for a wedding can be a lot of work, there are parts of it that should be a lot of fun, and choosing your wedding favors should be one of those tasks, as this offers you an opportunity to let your personality as well as your love for each other shine through. Whether you decide to go with something simple or a bit more elaborate, choosing a wedding favor should be something that allows you to personalize this small part of your wedding plans. Wedding favor cards are a great way to have a bit of fun and offer wedding favors that will be used and enjoyed for a long time to come.
Whether or not you are having a big wedding, you will want to shop carefully for the right manufacturer for your wedding favor cards, as nothing looks worse than cheap cards. Ask for sample from the manufacturer so that you know what you will be getting for the money you will spend, and you should also question each company to find out how many options you will have for the playing card designs. Some companies will let you fully customize your cards while others may have only premade designs to which you are allowed to add some lettering.
If you are looking for high quality wedding favor cards for your wedding, you should be able to customize every part of your card, from the picture on the back to the type of case in which they are presented. Imagine offering wedding playing cards with a picture of you and your spouse-to-be, along with a personal message to all of your guests. Be sure to talk with the person who is handling your order to make sure that they can accommodate all of your needs at a price you can afford if not there are plenty of manufacturers that can.
Avoid buying wedding favor cards from wedding stores, as these are often cheap and only offer premade designs most of the time. For a truly unique wedding favor, search for playing card manufacturers that offer a wedding favor card option and can customize your playing cards at every level you choose. These cards will not only be of a much higher quality, but will provide a much more satisfactory product in the end that will help make your special day be as perfect as possible.
The Internet is a great place to look for your playing cards, and there are several manufacturers that offer the ability to custom print your wedding favor cards in any quantity you need. Be sure to insist on both a sample and a proof before the order is finalized, which is very important to ensure that you are getting what you paid for and that you are happy with the finished project. Any high quality playing card manufacturer will have no trouble offering you these reassurances.
If you are looking for good quality wedding favor cards take a look at what Monogrammatiks has to offer. They have a full range of quality card options and can customize any sized playing card order to ensure that you get exactly what you are after.